scroll down

..is possible for different brand names.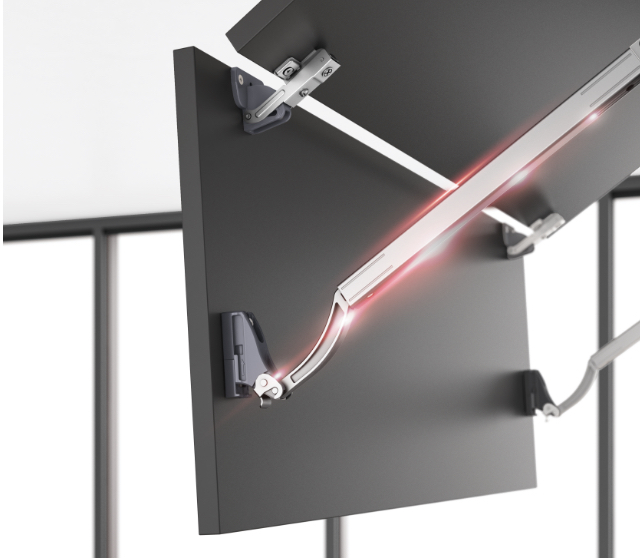 Totally telescopic arms...
Four different telescopic arms and gradual adjustment features ensure the best position for different door heights.
Perfect 3D alignment...
Left & right, back & forward and up & down alignment opportunity for flawless assembly.
Exclusive colour options...
Multi-Mech offers five colors for an elegant and stylish appearance. White, grey, black, anthracite, and mocha create perfect harmony with the furniture.
White
Grey
Mocha
Anthracite
Black
Inspired by nature strength and movement, Multi-Mech brings wall units to life...
Multi-Mech offers perfect solution for double door wall units with its completely mechanical structure for best performance.
Multi-Mech is designed for high and mid wall units to provide optimal and easy access to storage areas.
Multi-Mech's smooth upward opening feature combined with its soft closing function move in perfect silence.
Different dimensions to suit every design...
Whether very high or very wide, our mechanism is suitable with cabinet height between
480 – 1040 mm and width up to 1200 mm.
Material options inspired by nature...
A touch of newness.. Multi-Mech can be used with wood and aluminum framed glass door options.