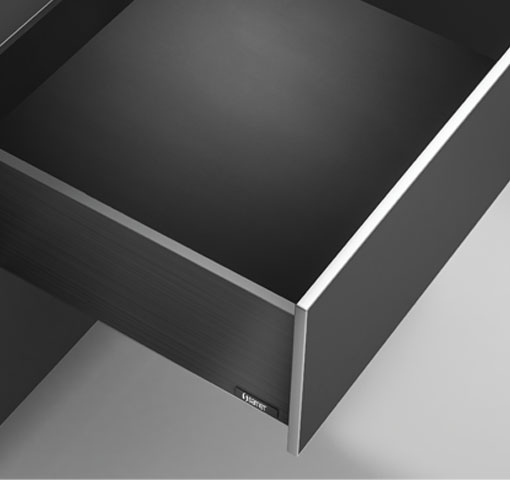 Ultra Slim Side Panels
FLOWBOX ensures a sophisticated look with its perfect, ultra slim and sleek side panel design.Smartflow enables maximum space usage in drawers, thanks to design flexibility created with material and trendy colour options combining with ultra sleek 12,8 mm side panels. FLOWBOX with help of special inner drawer systems enables to use maximum space in drawers, combining comfort and functionality with superior design.

Perfect Function
FLOWBOX's advanced synchronisation technology enables the slide to run over with perfect silence and movement. FLOWBOX opens with a simple touch and close in complete silence with Push Open –Soft Close functions, state-of-the-art synchronisation technology and imppeccable opening and closing features.